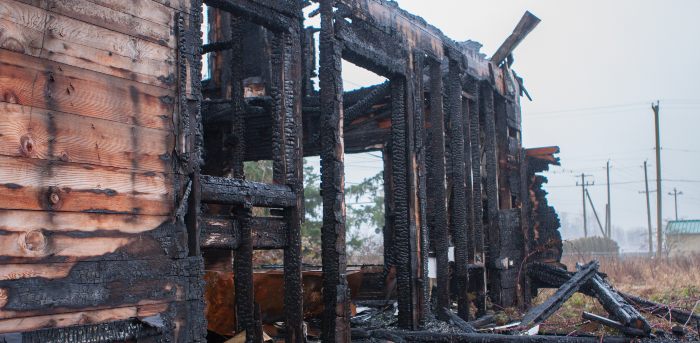 First Response Services is a local, family-owned fire damage restoration services company.
First Response Services is a licensed general contractor and can complete your fire damage restoration project from start to finish. Everything from the initial site assessment, securing the site, fire cleaning contents cleaning, structure cleaning, drying and completing the full fire reconstruction project. First Response also has certified fire damage technicians on staff to handle any type of fire in your home or business.
24/7 Emergency Fire Damage Restoration
Our Expertise as a Fire Restoration Company
Our Fire Damage Restoration Process
First Response Services understands how traumatizing and devastating a house fire are. A fire can destroy your entire property, and the water used to extinguish the fire can cause even more damage. When your property is faced with fire damage, contact First Response Services for 24/7 fire damage restoration.
Quality Fire Damage Repairs
As a professional fire damage company, First Response has seen the full extent of damage that a commercial or residential fire can cause. For this reason, fire damage repairs should only be completed by a professional. FRS GA's skilled crew navigates the fire damage restoration process with ease, finishing the job with seamless repairs that return your property to its original condition.
Throughout the fire restoration process, your family's well-being is extremely important to us. Our methods reduce interruption to you and follow all local guidelines and regulations. 
Best of all – you won't be able to notice the difference from the original structure to the newly repaired area. This is because our team is able to incorporate fire damage repairs into your property's current style, layout, and design. We guarantee your satisfaction with accurate estimates and timelines, experienced builders, and an eye for design. FRS GA is here for you when you need it most. Contact us today to learn more about fire damage repairs!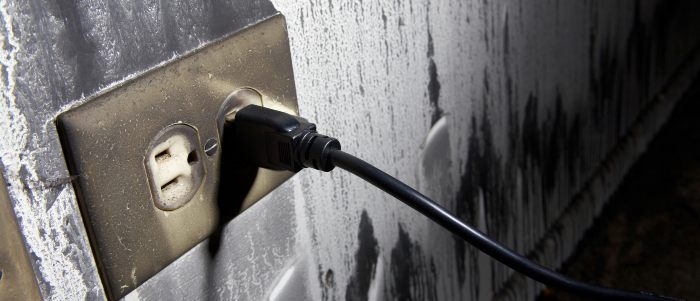 Actions To Take After A Fire Has Occured
Secure the property and retain a contractor to board up windows, roofs, and additional damages.

If you need emergency housing, food, clothing, basic furniture, counseling for you or your children, you may contact the Red Cross, Salvation Army or your

church.

Contact your insurance agent.

If weather permits, open your windows for ventilation.

If electricity is off, empty your refrigerators and freezers.

Call a plumber to drain and blow out all water lines if heat is off in the winter (also known as winterizing).

Retain receipts for any money you spend. These receipts may be necessary for possible insurance reimbursements.

Nothing should be thrown away until the items are listed on an inventory of damaged belongings (for the insurance company to reimburse).
What You Shouldn't Do After A Fire
Do not enter the structure without the proper Personal Protective Equipment.

Do not enter the structure until you meet with the Fire Official in charge.

Do not wipe or attempt to wash fire residue from walls, ceilings, contents, or other absorbent surfaces without professional assistance.

Do not use carpeting or upholstered furniture impacted by heavy smoke residue or debris.

Do not use food items or canned goods exposed to heat.

Do not turn on computers, televisions, stereos or electrical appliances until they have been cleaned and checked.

Do not touch anything. Oil from your hands can permeate upholstery, walls, and woodwork, causing additional damage.

Do not use any electrical fixtures, switches, or outlets.
24/7 Emergency Fire Damage Cleanup
Does Homeowner's Insurance Cover Fire Damage?
The good news is that homeowner's insurance will usually cover fire damage to your home and possessions. Depending upon your coverage, repairs and replacement of your belongings can help you begin your life again. Fire damage policies may include coverage for dwellings, detached structures such as sheds, and personal property.
When you need fire damage restoration services, call First Response immediately. We coordinate and work alongside with every insurance company in the area. Rely on our dedicated crew to communicate effectively with your representative and adjuster on your behalf. 
Middle Georgia's Trusted Fire Damage Company
First Response Services is the number one fire damage cleanup company in middle Georgia. We will work with your insurance adjuster to come to an agreement on the scope of work and pricing. Once the scope of work is agreed upon along with pricing, First Response can begin work immediately after the contract is signed.
Advantages Of Working With A Fire Restoration Services Provider

Insurance Approved
We understand insurance pricing programs and terminology.

Quick Turn Around
We are used to working on quick turn around repair projects with fast start dates.

Professional Skills
We have the tools, technology, and experience in properly restore fire damages.