Named for the poet Lord Byron, the City of Byron GA was incorporated in 1874 in Peach County, Georgia. The population is roughly 5,000, having grown more than 15% over the last decade.
Byron is conveniently located on Interstate 75, just 14 miles south of Macon and 10 miles west of Warner Robins. Residents of Byron love it for the small-town charm and a relaxed pace while still offering a close proximity to bigger cities with employment opportunities. Just a couple minutes out of the city center, you can find peach and pecan orchards, and a number of recreational activities.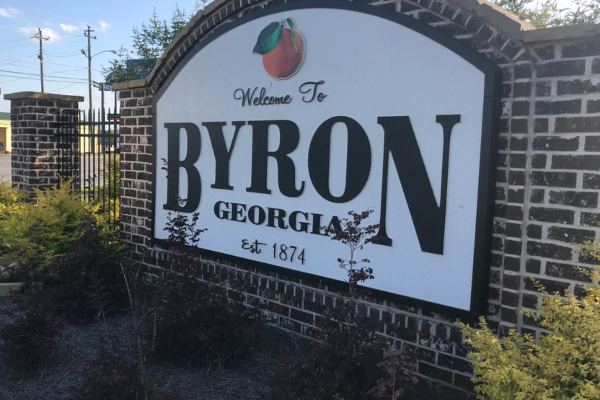 A Brief History Of Byron GA
In its infancy, Byron was just a blip on a map surrounded by a large belt of productive farmland owned by industrious people. Being located on the Southwestern Railroad, the town saw steady and substantial growth. Within 50 years, Byron was one of the largest peach-growing and shipping areas in the South.
A couple decades later, in the early '40s, our country was at war. The infrastructure that was used to ship peaches started sending 40 to 50 freight cars loaded with war supplies every day.
When I-75 opened in the 1960s, Byron was suddenly a city on the map where thousands passed by daily. As a result, motels, restaurants, and service stations were constructed over the next 30 years.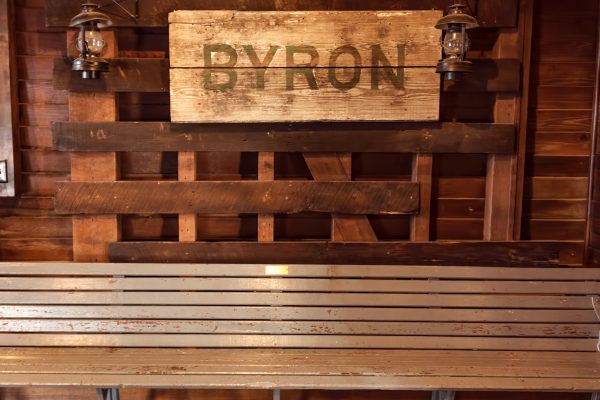 Like most of the small towns that are peppered throughout Georgia, Byron offers more than you might expect. Travel down to the Big Peach Antiques Mall to shop around for some of the most unique and fun antiques and collectibles you could imagine. If you're hankering for some peaches, look no further than the famous Barbour Farms who offer peach jams, salsas, candies, pecans, pickles and more. 
Restoration Services In Byron GA
If  water damage, fire damage Byron, or mold damage impacts your Byron home or business property, responding immediately is the only way to minimize the damages. Delays in your response can end up leading to far worse damage and can cost you significantly more money in the time and scope of the restoration process. In some cases this delay can be seen as neglect and may jeopardize insurance coverage.
First Response offers emergency response services to Byron and the surrounding areas. We guarantee a 1-hour or less response time, 24 hours a day, 365 days a year. The moment you notice water damage, or fire damage, or any mold, call First Response immediately and we will send an expert to your property to begin the restoration process.