Despite only having 18,000 citizens, Perry GA is a hub of festivals, fairs, and a slough of other community-based entertainment. Due to the Georgia National Fairgrounds & Agricenter being located in Perry, hundreds of thousands of people visit the city every year looking to have fun and spend money.
Because of this inconsistent, but considerable bump to the local economy, the area is actually quite unique in the variety of businesses and entertainment options that it offers.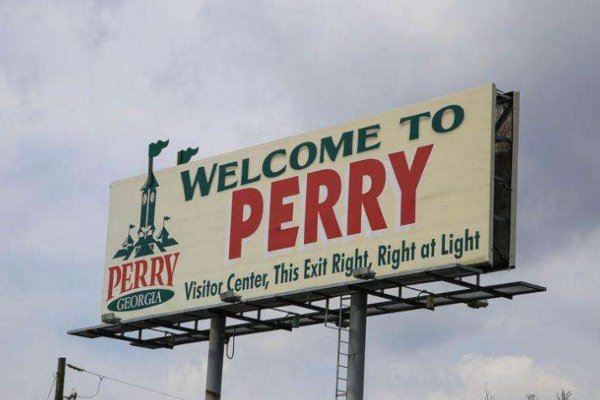 A Brief History of Perry GA
The history of Perry Georgia goes all the way back to 1823 when the town was founded and named "Wattsville". This later became Perry in honor of Oliver Hazard Perry who was a War of 1812 hero. Perry was named the seat of Houston county and became the center of business, attracting lawyers, teachers, and store owners. At roughly the same time, several small industries also grew around Perry, including cotton gins, sawmills, and gristmills.
In the early 1900's, with the spread of electricity, the town formed a bustling downtown with several shops and storefronts. In 1990 the fairgrounds were built and the rest is history.
As we mentioned earlier, Perry is a small city, but it breaks the small city mold with its options for entertainment and activities. Some of our favorite things to do when spending time in Perry GA include checking the schedule of events held at the Georgia National Fairgrounds & Agricenter. For an educational family activity, we recommend taking the kids to the Go Fish Education Center where you can learn all about Georgia's excellent fresh water fishing. When all else fails, there are good times to be had in Downtown Perry where you can find interesting shops and good eats.
Restoration Services In Perry, Georgia
In Perry GA, if your property is impacted by water damage Perry, fire damage Perry, or mold damage, acting quickly is the best way to minimize the damages. If left unaddressed, these damages can worsen with time, costing you significantly more money in the restoration process. Additionally, in some cases this can jeopardize your ability to receive full coverage from your insurance provider.
First Response offers emergency response services to Perry and the surrounding areas. We guarantee a 1-hour or less response time, 24 hours a day, 365 days a year. The moment you notice water damage, or fire damage, or any mold, call First Response immediately and we will send an expert to your property to begin the restoration process.