First Response Services is your locally trusted, Perry GA water damage restoration company.
Finding water damage Perry in your home or business can be disheartening and stressful. The thought of what it may take to cleanup and restore your property may be daunting. Having a local water damage restoration company that you trust to remediate the damages in a professional and expedient manner can make all the difference. First Response Services of Georgia has been servicing home and business owners in Perry for years, and have built a reputation for our high quality of work. 
Our Perry water damage technicians are all IICRC certified and fully insured. When you call us, we will work to alleviate the stress you may be experiencing by providing quick, professional, and comprehensive water damage restoration services to get you back to your normal life as soon as possible.
24/7 Emergency Water Removal
Perry, GA
Common Causes Of Water Damage Perry
Water damage Perry isn't always preventable, but understanding the most common causes of water damage will allow you to prepare for and react appropriately to the initial signs of water damage. Some of the causes include:
Your pipes are made to last, but occasionally you may have to deal with a broken or burst pipe. Things like extreme cold spells, impact damage, excessive corrosion, even overgrown tree roots can cause broken or burst pipes. Even the smallest fissure can result in considerable damage, so acting quick to any water damage is key.
As obvious as it sounds, indoor flooding is the most common cause of water damage Perry, GA. Anything from rain coming through a window that was left open, to a full scale water related disaster can cause indoor flooding. Standing water causes serious damage, so if you notice flooding, give First Response Services a call immediately.
Loose, poorly installed or corroded fittings on one of your appliances may start off as a drip here or there but can quickly escalate into a much larger problem. If you notice any moisture, discoloration, or warping around your washing machine, dishwasher, or water heater, make sure to check the fittings and if you don't find and resolve the problem, give First Response Services a call and we can send out a specialist to provide you with a water damage inspection.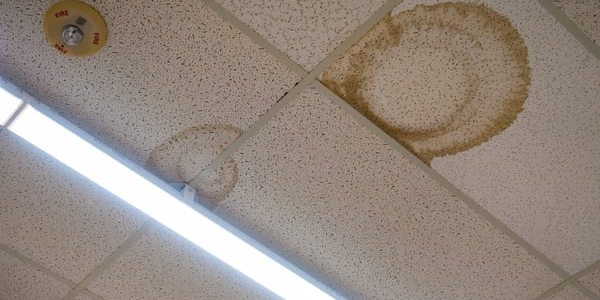 Perry GA Water Removal Services
The absolute first matter of business to attend to after finding water damage Perry is securing fast and effective water removal services. Water extraction works to prevent further secondary damages that compromise your property's building materials, allow for mold growth, and lead to rotting. While you may believe that water removal is possible by way of regular shop vacs, most jobs require a bit more equipment and effort than that. 
FRS GA has the water removal equipment needed to provide water extraction services in Perry GA and beyond. We bring in water removal vacuums, water extraction mats, and pumps to remove all moisture. We follow up water removal services with moisture mapping to ensure no hidden pockets of water have been missed.
Water Damage Perry Restoration Process
Local Water Restoration Services in Perry GA
First Response Services is locally owned and proudly serves Perry and the surrounding areas. Our water damage restoration services are available 24-hours a day. We offer emergency water extraction and restoration services to our customers 365 days a year, including all holidays.
We work tirelessly to restore your water damaged property and eliminate the risk of mold growth and any further damages, be it structural or cosmetic. We utilize our industry leading water restoration equipment paired with the most recently approved protocols to extract all of the water and fully dry the affected areas. If your Perry, Georgia home or business has been affected by water damage, call First Response Services today!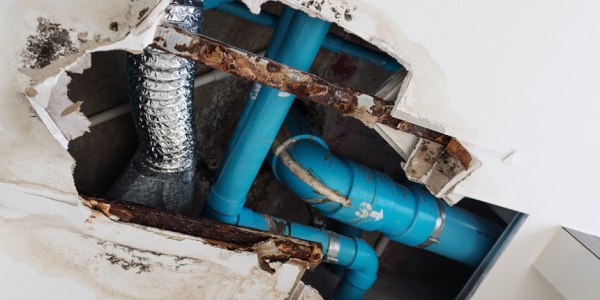 Water Damage Repairs Company
One of the most challenging aspects of recovering from water damage Perry GA is the lost functionality and comfort of your space. Due to water's destructive nature, it is highly likely that your property may require some level of water damage repairs. Fortunately, First Response Services of Perry GA is equipped and prepared to offer minor water damage repairs all the way up to major water damage repairs. 
Each of our skilled craftsmen is IICRC certified, meaning that you can trust us to adhere to the strictest standards and protocols in the water damage Perry industry. When you partner with FRS for water damage repairs, you can rest easy knowing that any fixes we make will complement and blend into existing structures, while restoring the utility and aesthetically pleasing nature of the space. Call us today to schedule an inspection of your water damage repairs needs.
Perry, GA is a town of over 16,000 people that sits approximately 90 miles south of Atlanta. The area boasts excellent schools, high quality of life, a unique downtown. Perry is home of the Georgia National Fairgrounds & Agricenter, and is known as the town  "where Georgia comes together". With events like Food Truck Fridays, the Perry Music Festival, and the annual Perry Buzzard Drop, it's clear to see why.