24 Hour Water Removal Services In Cental Georgia
Water will continue to cause damage until it is removed from your property. 
Water damage is very common, and while the severity of the water related disaster can vary, the process for restoring your property always starts with removing the water. This is because water damage with only continue to worsen the longer it remains in contact with your property. Time is of the essence, as they say. At First Response Services, we offer 24 hour emergency water removal services and water extraction services to home and business owners in central Georgia. Our industry leading water extraction equipment will get your property back to its pre-loss condition quickly, getting you back to your normal life as soon as possible.
Water damage can occur from a number of causes, and because of this, you need a water removal company that has the experience and the certification to handle all types of water damage. Some of the most common types of water damage that we see include:
24/7 Emergency Water Extraction Services
Hazards of Water in Your Property
The need for fast water extraction services can come from a variety of causes discussed above. No matter the origin though, there are undeniable hazards to having water in your property.  First Response Services responds as soon as possible to provide water removal services. This is because we understand the hazards of water and work quickly to remediate these. The hazards of water pose a serious threat to the structure and possibly your health. We mitigate the following hazards of water:
Water-damaged appliances can electrocute you.
Gas leaks from flooding.
Sewage overflows and flooding often contain raw sewage.
Structural damages compromise the integrity of the property.
The Water Extraction Process
Full-Service Water Extraction Company
At First Response, we pride ourselves on our ability to help you from the second you pick up the phone to give us a call, all the way to the moment you walk back into your fully restored home or business property. We have worked for years to find the right water extraction team, test for the best available equipment, and accrue the proper education, licensing, and certification to handle all aspects of water damage restoration, including water removal services. When you work with FRS, you are working with a full service water damage restoration company that specializes in efficient and effective water removal and water extraction.
Water Damage Tips & Resources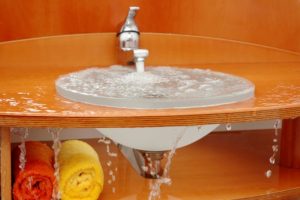 Finding water damage Hawkinsville GA in your home can be more than just frustrating – it is a major interruption
Read More »