When dangerous storms occur, there are heavy winds that can cause a tree to fall on your home. If this happens to you and you have tree damage call First Response Services immediately for emergency board up. You can rely on First Response Services to provide complete structural and remediation services.
Tree Damage Restoration & Removal
First Response Services offers 24-hour emergency tree removal and restoration services 365-days a year. We have more than 30 years of tree damage restoration and have the skills to tackle the biggest tree damage projects. Our restoration process includes:
24/7 Emergency Tree Removal
We Work With Your Insurance
Many homeowners don't realize that a tree falling on their home causing damage is actually covered by their insurance company. If this happens to you, the first step to repairing your home is to remove the tree. The best thing to do is call a professional tree removal company. If you don't know of one, First Response Services can suggest one to you. After you have the tree removed, you have to protect your roof and home from the outside elements. Call First Response Services to tarp or board up your home to protect it from any additional damage. Afterward, you can begin looking at the repairs process with your insurance company and a professional restoration contractor like First Response Services.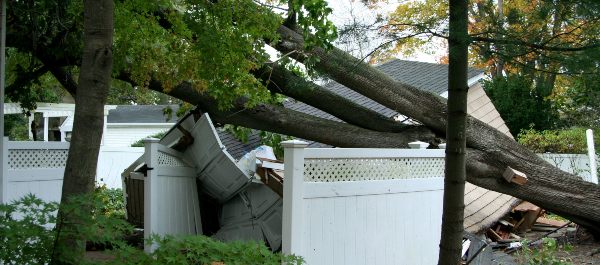 Repairing Your Home After Tree Damage
The initial shock of a tree falling on your home can be debilitating, especially once you realize the damaged it has caused to your home. For repairing your home, you need to find a licensed general contractor, but also a company familiar with the insurance process. This is important because working with the insurance company is a very different process than only working with homeowners directly. First Response Services works with all insurance companies. What we would do is schedule a time to meet with your insurance adjuster and review all the damage at once and decide what needs to be fixed. If an engineer needs to be called in, we can manage that process too. Then First Response Services will get an agreed upon price with insurance and will be able to start work and get you back in your home as quickly as possible.