First Response Services is your local Perry, Georgia fire damage restoration company. 
Fire Damage Cleanup Services in Perry GA
When your home or business in Perry GA is damaged during a fire related disaster, it's important to contact your local fire restoration company as quickly as possible. Due to the nature of fire damage Perry, and the methods used to extinguish it, when your property is damaged in a fire, it will also likely be damaged by water, which will need immediate attention in order to minimize the potential damages. At First Response Services, we are able to restore the fire damage Petty, water damage, and smoke damage without needing to hire any third party contractors. 
Call First Response Services when you need fire damage restoration for your Perry GA home or business. Our team of certified technicians are prepared 24/7 to respond immediately to your restoration needs.
24/7 Emergency Fire Damage Restoration
Perry, GA
Our Expert Fire Restoration Process
At First Response Services, we offer 24/7 emergency fire damage repairs to home and business owners in and around the Perry GA area, 365 days a year, including all holidays.
Emergency Call
Our fire damage Perry restoration process begins with your emergency fire damage call. Upon receiving your call, we will immediately send a team of fire damage technicians to your property.
Removing All Contents
When a fire damages your property, the damage can be significant. For substantial fires, we may need to remove all of your belongings in order to address any damages, and better restore and deodorize your property.
Odor Removal Process
Our team will clean the entire property to ensure all traces of the fire have been eliminated. We will also use deodorization techniques to remove any lingering smoke or burning odors. In addition, we will also apply a sealant to all porous materials, like wood and drywall, to eliminate the risk of future smoke odors that may emit as the property ages.
Reconstructing The Property
The last issue to address in the fire damage Perry restoration process is reconstruction. First Response Services is a turn key restoration company, which means that we will fully restore your home to its original state prior to the fire damages. This may include replacing drywall, flooring, insulation, painting, and everything in between to make your property feel like home again.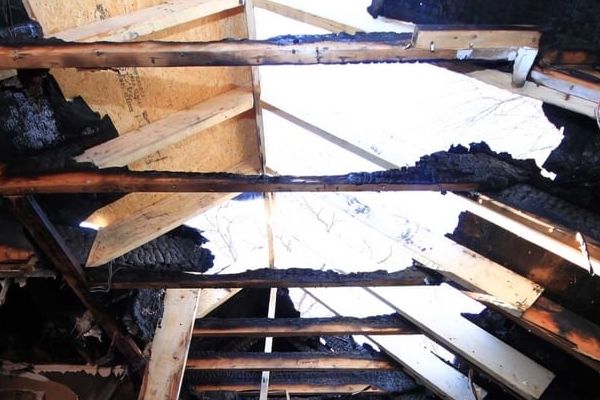 Your Trusted Perry GA Fire Damage Company
First Response Services is dedicated to helping the home and business owners in and around Perry to recover from fire related damages to their property. Our team of professional technicians are all IICRC certified and insured. When it comes to boarding up and protecting your property, fire damage, water damage, and smoke damage restoration, First Response Services is your Trusted Perry Fire Damage Company. If your property has experienced fire damage, call First Response Services today!
The history of Perry Georgia goes all the way back to 1823 when the town was founded and named "Wattsville". This later became Perry in honor of Oliver Hazard Perry who was a War of 1812 hero. Perry was named the seat of Houston county and became the center of business, attracting lawyers, teachers, and store owners. At roughly the same time, several small industries also grew around Perry, including cotton gins, sawmills, and gristmills.