First Response Services is your local, Macon, Georgia fire damage restoration company. 
Fire damage Macon can be devastating and destroy an entire property. Fire damaged homes also face a huge amount of water damage from the extinguishing process. This water may sit in the property for days to weeks while waiting for a property clearance from the fire chief. The longer the water sits in the property, the more damages will accumulate. Additionally, smoke and soot damage can hide in areas that were not affected by the fire and slowly deteriorate the structure. When faced with Macon fire damage, call a professional fire damage restoration company to remediate and repair the damages.
24/7 Emergency Fire Damage Restoration
Macon, GA
Our Expert Fire Damage Macon Process
For our Macon customers, we offer 24/7 emergency fire damage repairs 365 days a year, including all holidays.
Emergency Call
Our fire damage restoration process begins with your emergency fire damage call. Upon receiving your call, we will immediately send a team of fire damage technicians to your property.
Assess The Damages
Once our we fire damage technicians have arrived at your property, they will conduct an initial walkthrough and assessment of the damages. This step is crucial because we are able to identify any unsafe areas within the structure and gain an overall better understanding of the scope of the damages.
Removing All Contents
We will remove all of the affected contents, disposing of the unsalvageable items. For the items that can be recovered, we will remove them from the property for cleaning and storage. Any items that are needed for everyday life, such as clothes, will be returned to the property owner once cleaned.
Odor Removal Process
Our team will clean the entire property to ensure all traces of the fire have been eliminated. We will also use deodorization techniques to remove any lingering smoke or burning odors. In addition, we will also apply a sealant to all porous materials, like wood and drywall, to eliminate the risk of future smoke odors that may emit as the property ages.
Reconstructing The Property
The final step in the fire damage restoration process is reconstruction. We will fully restore your home to its original state prior to the fire damages. This may include replacing drywall, flooring, insulation, painting, and everything in between to make your property feel like home again.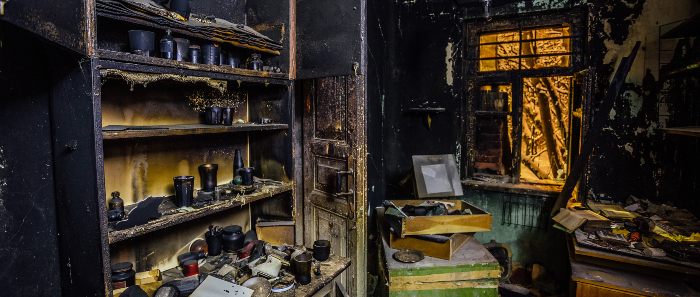 Your Trusted Macon Fire Damage Company
First Response Services is your trusted, local, fire damage restoration experts in Macon, Georgia. Our team of compassionate, professional technicians are all IICRC certified and insured. We have restored some of the toughest fire damage cases across Macon and we strive for customer satisfaction. If your property has experienced fire damage, call First Response Services today!
The city of Macon is located in central Georgia and is full of rich history. Visitors come from all over the country to hike the ancient Native American mountains, and experience Georgia's biggest collection of African American history and culture.  The city is also home to 5 different colleges and universities, bringing students together from all over the world.